Leg 9: Salta - Chilecito (stage cancelled)

CHILECITO (ARGENTINA) – Wednesday, January 11:
Atrocious weather conditions have marred everyone's progress on the last few days of the 2017 Dakar Rally in Bolivia and back across the border into Argentina. Overdrive Racing have major sponsor
Kappa clothing
to thank for keeping the team warm and comfortable during these difficult days in vile weather conditions.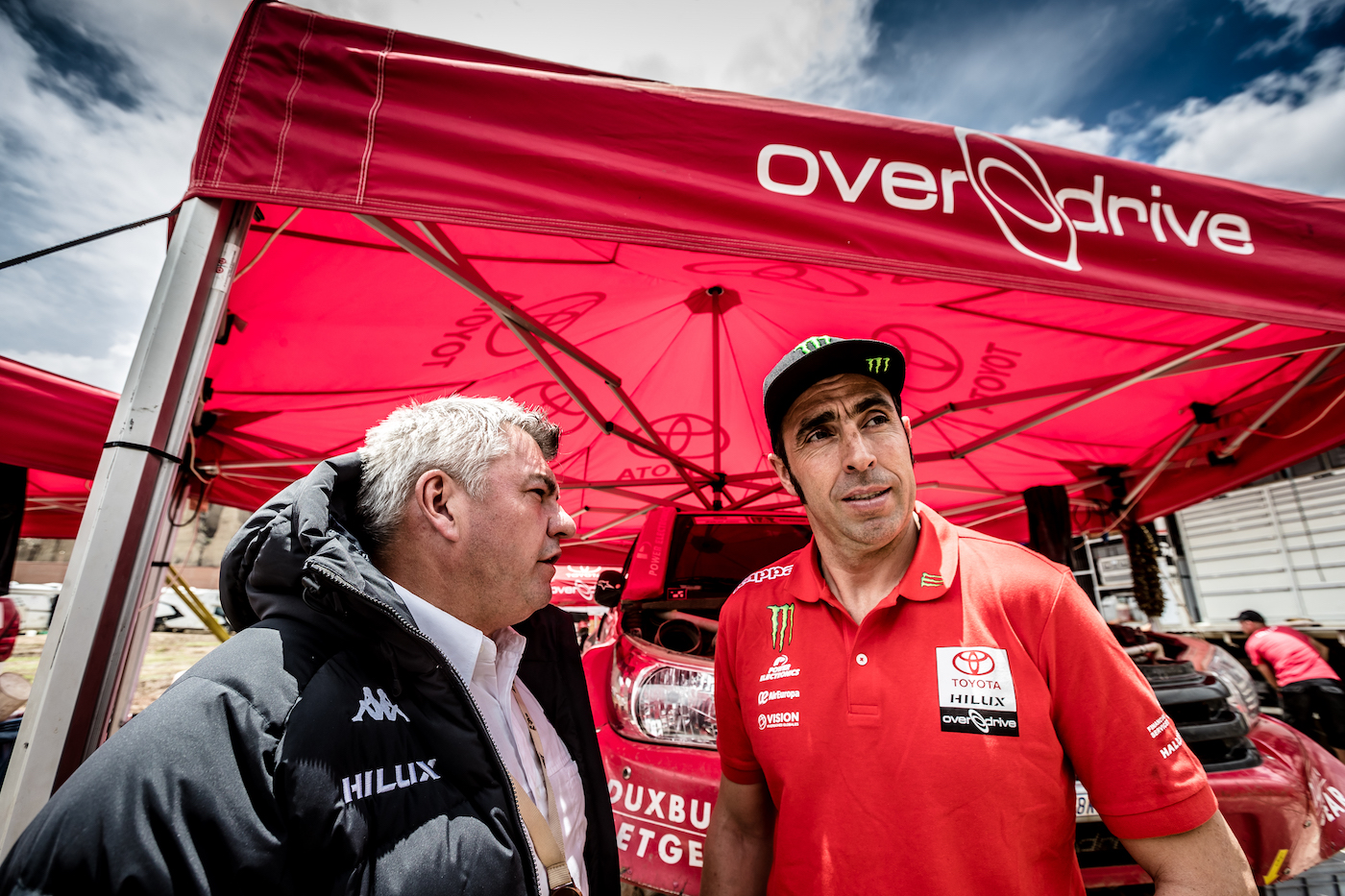 With the special stage before the rest day lost to the weather last Saturday on the Bolivian Altiplano, Wednesday's 'Super Bélen' stage between Salta and Chilecito in Argentina was also cancelled for weather-related reasons.
A massive landslide caused chaos on a road liaison section in Argentina on Tuesday morning and forced race officials to divert assistance crews, equipment vehicles and support trucks on to a much longer and slower route at high altitude in shivering temperatures.
It meant that there was no way that much of the Dakar caravan could reach Salta in time to prepare cars, motorcycles and quads for Wednesday's special to Chilecito and the day was written off as a road liaison and regrouping opportunity.
The landslide was caused by thunderstorms on Tuesday morning on the road used to connect the bivouac, 40km north of San Salvador de Jujuy and 160km from Salta. Argentinean civil security confirmed that it had caused widespread damage and disruption and Dakar officials even offered their equipment and facilities to the local population.
Vehicles were forced to take an alternative route through San Antonio de Los Cobres with more than 200km extra to drive at night, at altitude and in poor conditions.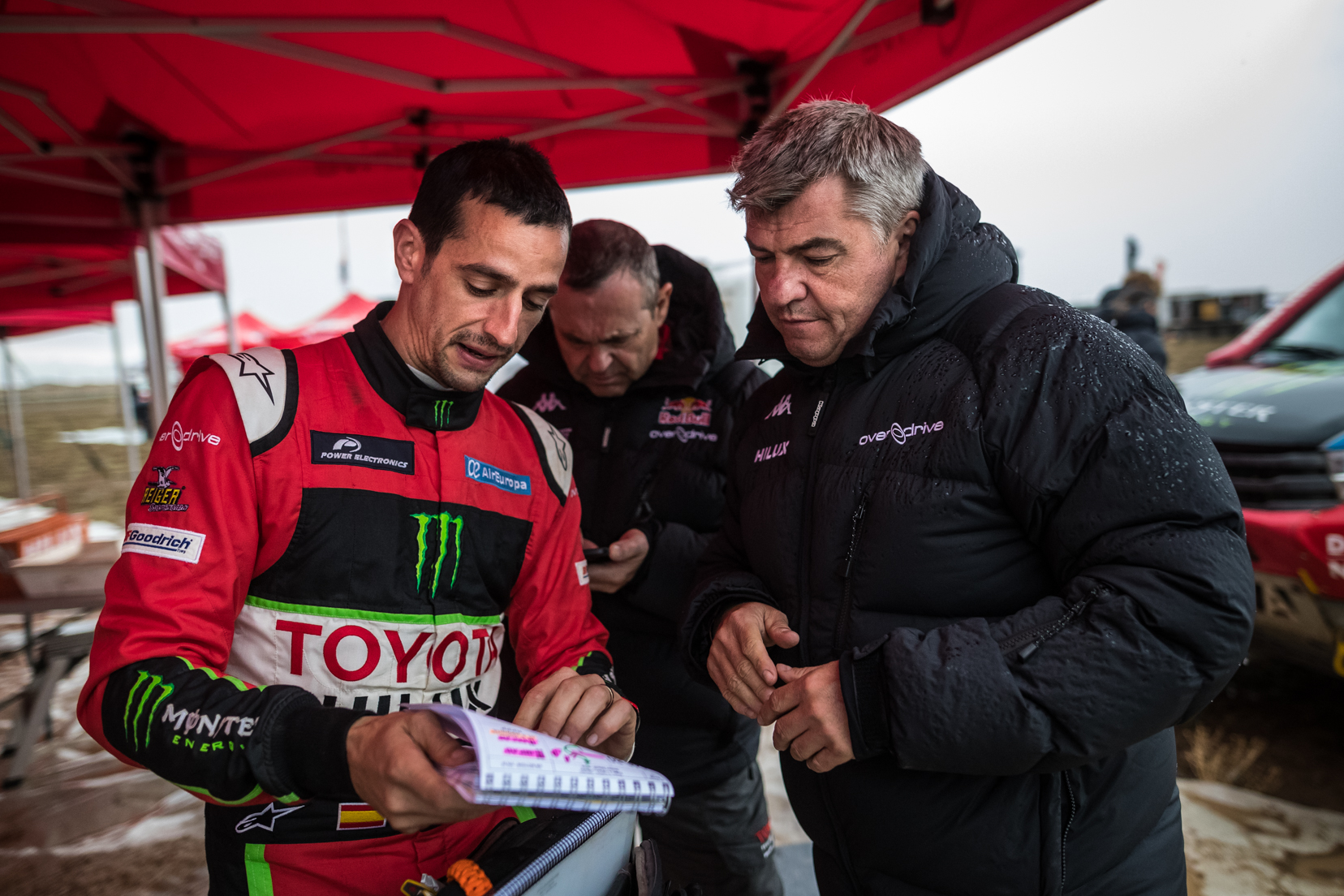 "It was a long, hard day for everyone concerned and very tiring," said Overdrive Racing's CEO Jean-Marc Fortin. "We were eternally grateful to our sponsor, Kappa clothing, for providing us with our warm team wear before the rally. It's certainly come into its own over the last miserable 24 hours with people stranded for many hours in remote locations and arriving at the bivouac at all hours of the night."
Overdrive Racing's and Toyota Gazoo Racing South Africa's six surviving Toyota Hiluxes resume their challenge for honours on Thursday.
Joan Roma and Giniel de Villiers are classified in fourth and sixth overall, rookie Conrad Rautenbach is an impressive 13th and Erik Van Loon, Alejandro Yacopini and He Zhitao are 17th, 22nd and 36th.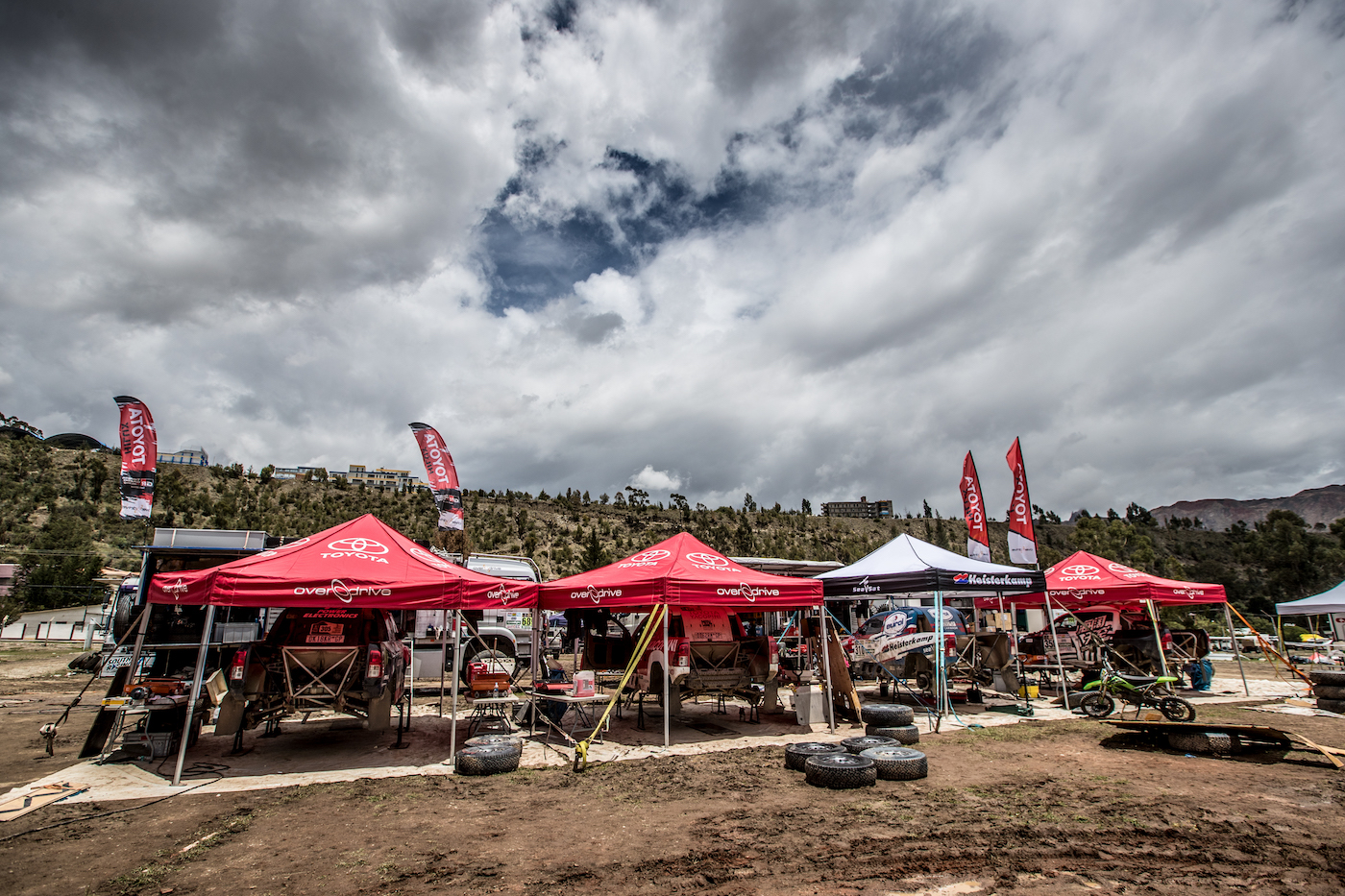 TOMORROW
Following the cancellation of the ninth stage between Salta and Chilecito, which would have been the longest day of the entire rally, action resumes with a special stage of 292km and 467km of liaison between Chilecito and San Juan on Thursday.
2017 Dakar Rally – overall standings (Wednesday, January 11):
1. Sébastien Loeb (FRA)/Daniel Elena (MCO) Peugeot 3008 DKR 20hr 10min 05sec
2. Stéphane Peterhansel (FRA)/Jean-Paul Cottret (FRA) Peugeot 3008 DKR 20hr 11min 43sec
3. Cyril Despres (FRA)/David Castera (FRA) Peugeot 3008 DKR 20hr 27min 22sec
4. Joan Roma (ESP)/Alex Haro (ESP) Toyota Hilux Overdrive 20hr 33min 41sec
5. Mikko Hirvonen (FIN)/Michel Périn (FRA) John Cooper Works Rally Mini 21hr 03min 46sec
6. Giniel de Villiers (ZAF)/Dirk von Zitzewitz (DEU) Toyota Gazoo Hilux 21hr 31min 49sec
7. Orlando Terranova (ARG)/Andreas Schulz (DEU) John Cooper Works Rally Mini 21hr 36min 52sec
8. Jakub Przygonski (POL)/Tom Colsoul (BEL) John Cooper Works Rally Mini 21hr 52min 23sec
13. Conrad Rautenbach (ZWE)/Robert Howie (ZAF) Toyota Gazoo Hilux 24hr 02min 38sec
17. Erik van Loon (NED)/Wouter Rosegaar (NED) Toyota Hilux Overdrive 25hr 13min 52sec
22. Alejandro Yacopini (ARG)/Daniel Merlo (ARG) Toyota Hliux Overdrive 26hr 35min 05sec
36. He Zhitao (CHN)/Kai Zhao (CHN) Toyota Hilux Overdrive 40hr 06min 43sec