Defending champion Al-Attiyah joined by Aron Domzala and Erik Van Loon
South Africa's Leeroy Poulter to debut in Qatar with German Von Zitzewitz
LOSAIL (QATAR): Overdrive Racing will be hoping to get back to winning ways at this week's Qatar Cross-Country Rally, after the team's record of seven successive FIA World Cup rally victories ground to a halt with Nasser Saleh Al-Attiyah's last stage accident at the recent Abu Dhabi Desert Challenge.
The Belgian team is running three Toyota Hiluxes and a fourth car in conjunction with Toyota GAZOO Racing South Africa in Qatar's fourth round of the FIA World Cup for Cross-Country Rallies. The event starts on Tuesday (April 18) and runs through to Saturday (April 22).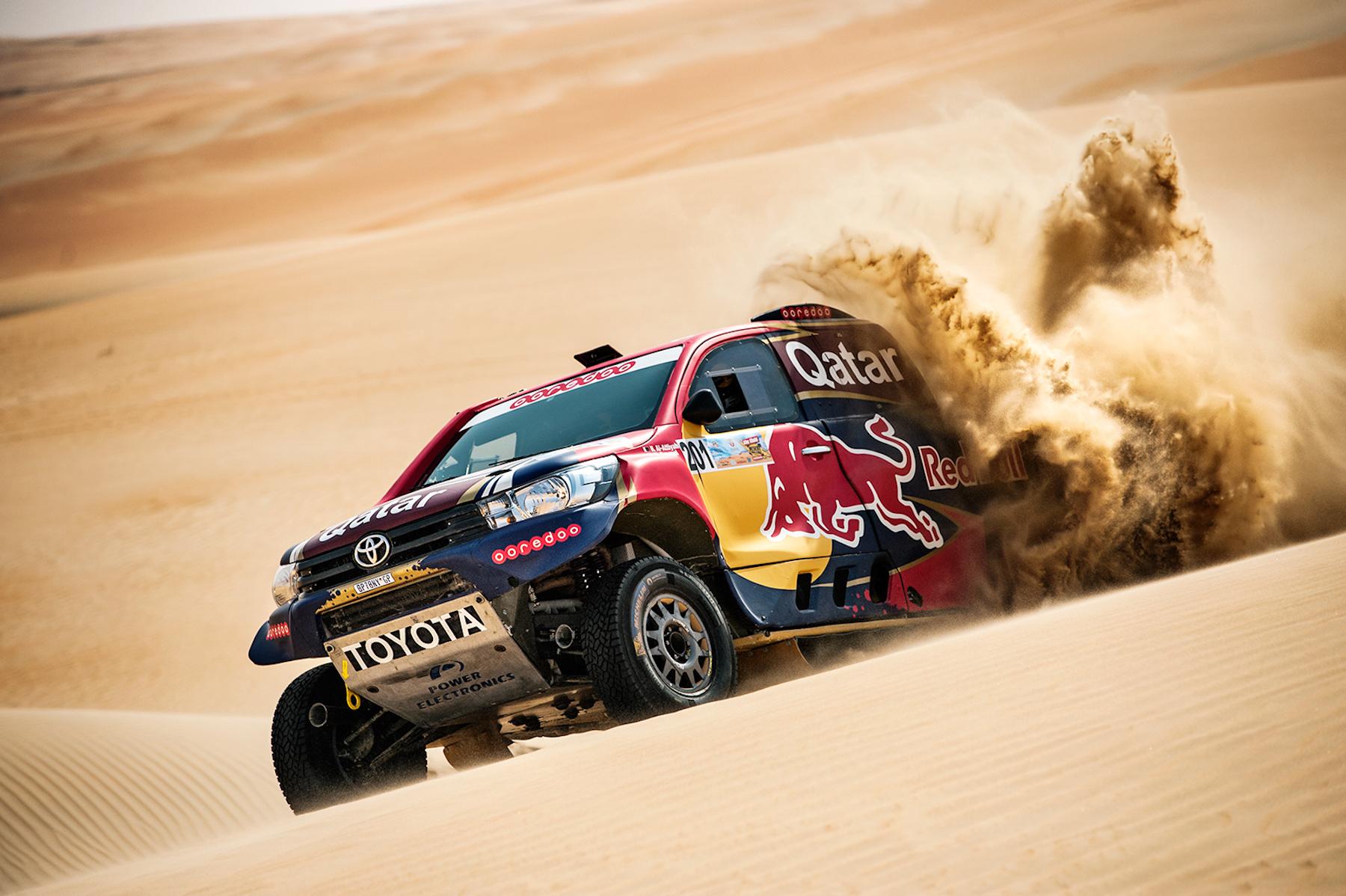 Defending champion Al-Attiyah and French navigator Matthieu Baumel will be joined by the Dutch crew of Erik Van Loon and Wouter Rosegaar and the Polish duo of Aron Domzala and Szymon Gospodarczyk, while South Africa's Leeroy Poulter makes his first appearance in Qatar with German navigator Dirk von Zitzewitz in a South African car.
Al-Attiyah was the class of the field in Abu Dhabi until his uncharacteristic mistake over the final kilometres damaged the Toyota and severely dented his chances of retaining the FIA World Cup crown. The Qatari has taken a break from the world of high-speed motor sport in the last few days and finished second in a skeet shooting competition at the Losail Shooting Complex on Friday.
But Qatar's round of the FIA World Cup is important to the two-time Dakar winner. Al-Attiyah has only lost once on home sand (Jean-Louis Schlesser won in 2013) since the Sealine/Qatar event joined the FIA World Cup in 2012. Overdrive Racing will also be hoping that Al-Attiyah can retain the Qatar crown he won in a Toyota Hilux last year. He will use the car that won the Dubai International Baja in March.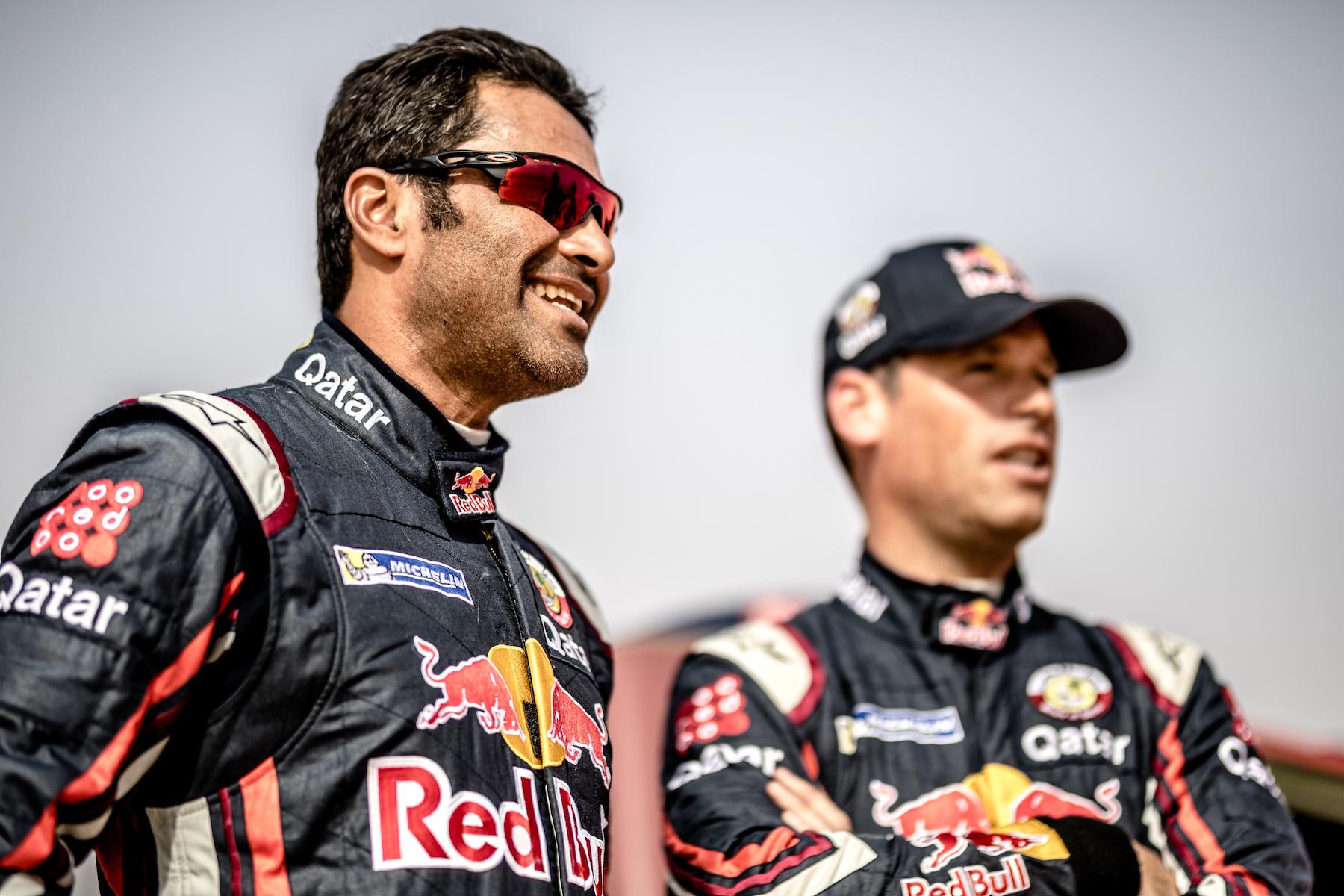 Al-Attiyah said: "We try to win here, of course, but I am a little worried from the crash in Abu Dhabi because I am still injured and under treatment. I damaged some nerves in my neck and it was not easy to move my left hand. Now it's better, but it's the reason we did not test the car on Sunday. Matthieu (Baumel) is okay, but has a little muscle strain. I used a painkiller and managed to get a good result, second, in the shooting yesterday. It was not easy and my coach was not happy, but I needed to refocus and prepare myself for this race.
"I made a mistake in Abu Dhabi and that has made the championship very open. It was a straight-line accident. We flipped and we crashed. These things happen in motor sport."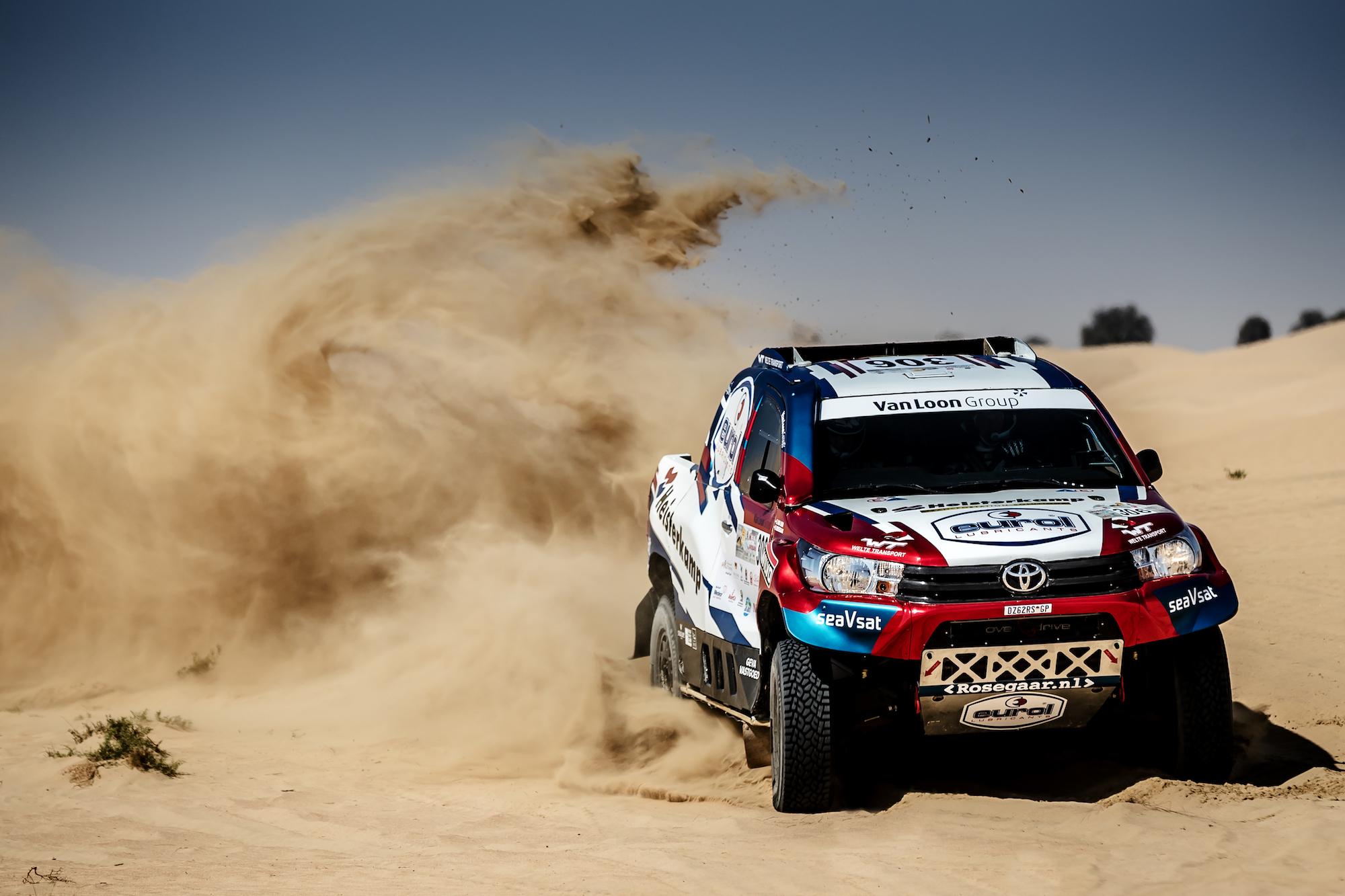 Van Loon and Rosegaar are tackling their second event of the FIA World Cup season with Overdrive Racing after finishing 20th at the Dubai International Baja following transmission delays. The experienced Dutch crew finished 14th overall in the Dakar Rally after setting several impressive times and will be targeting a podium finish this week.
Domzala began his season well with a win in Baja Russia and was leading the championship before the recent round in Abu Dhabi. But the Pole suffered motion sickness in the heat of the Rub Al-Khali and was not able to finish. Temperatures are expected to be in the high thirties Centigrade in the Qatar deserts this week, but the dunes are less pronounced in Qatar and motion sickness should not be a problem for Domzala.
Poulter was a member of the Toyota team on the Dakar Rally on three occasions alongside former winner Giniel de Villiers. A regular in cross-country rallies in his native South Africa, Leeroy started competing in motocross at the age of six and switched to karting at 16. H3e took part in the World and European karting championships before moving into the world of cross-country rallying. Poulter finished 16th at the Dakar in 2015 and a fine fifth with Robert Howie in 2016.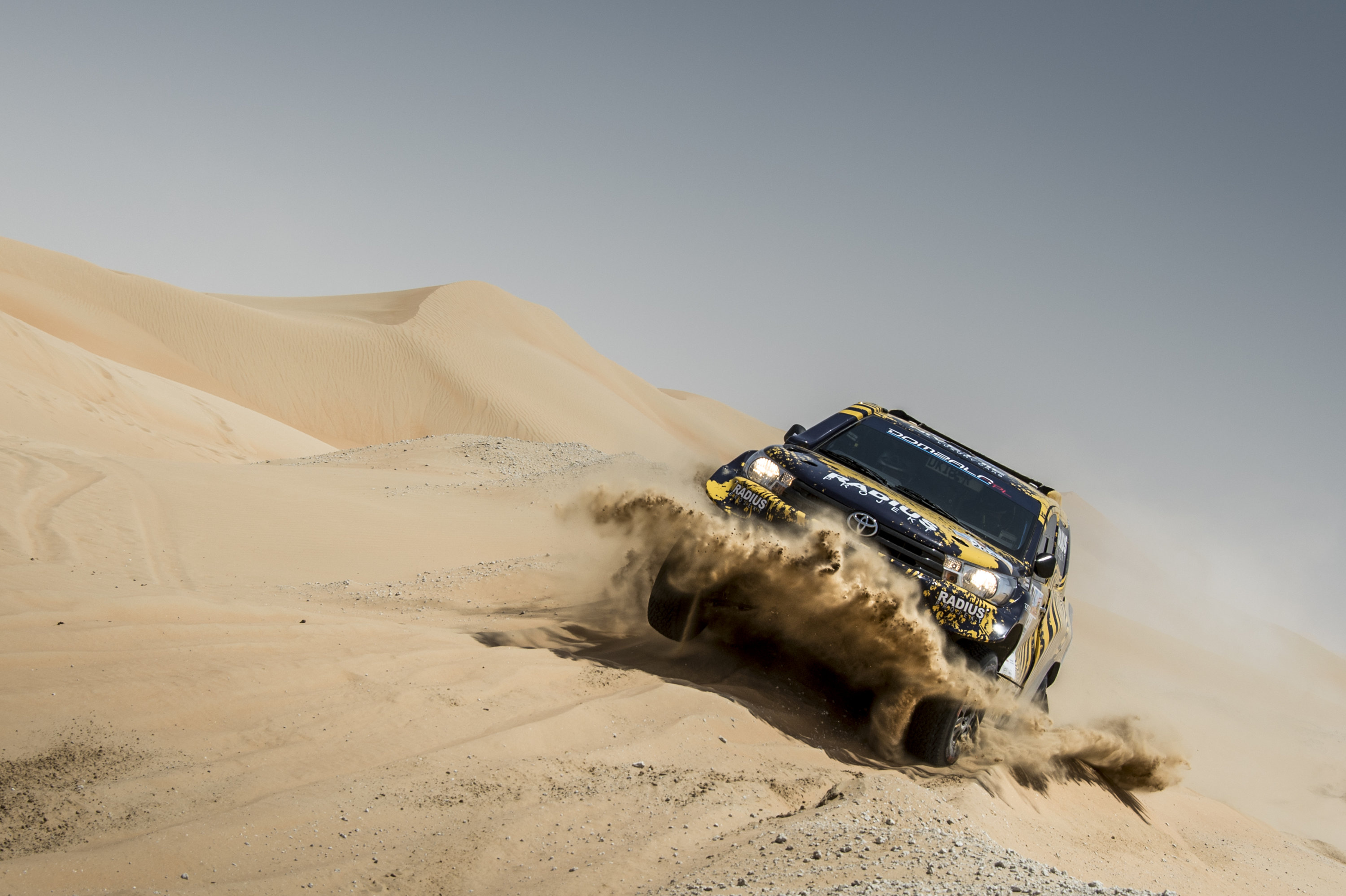 "The team had its little setback in Abu Dhabi and now it's time to refocus and get on with the job in hand in Qatar," said Overdrive Racing's CEO Jean-Marc Fortin. "This is never an easy rally, but we have a strong team and everyone is focused on achieving another win on a round of the FIA World Cup."
The Qatar Cross-Country Rally gets underway with a timed super special within the confines of the Losail motocross facility on Tuesday (April 18). That precedes four revised selective sections, totalling in the region of 1,370km, in a route of just under 2,000km on April 19-22.

FIA World Cup for Cross-Country Rallies – standings after round 3 (unofficial):

1. Khalid Al-Qassimi (ARE) 81pts
2. Mohammed Abu Issa (QAT) 48pts
3. Martin Prokop (CZE) 42pts
4. Aron Domzala (POL) 41pts
5. Nasser Saleh Al-Attiyah (QAT) 30pts