· Ten Brinke, Domzala, Van Merksteijn, Chabot, Munk and Zhitao in six Toyotas
FÈZ (MOROCCO) – Sunday, October 1: Personnel at Overdrive Racing have their hands full this week when the Belgian car preparations company runs seven Toyota Hiluxes in the OiLibya Rally of Morocco, the 10th and penultimate round of the FIA World Cup for Cross-Country Rallies. The event starts in Fèz on October 5 and finishes in Erfoud on October 10.
The team running under the management of Jean-Marc Fortin has already won seven rounds of the series this season and Qatar's Nasser Saleh Al-Attiyah and French navigator Matthieu Baumel have won six of those rallies in a memorable season thus far.
Al-Attiyah is currently 81 points clear of his nearest championship rival, Jakub Przygonski, and nine points from his Moroccan adventure would be sufficient for the Qatari to retain his FIA World Cup title with a round to spare. Al-Attiyah and Baumel have won the last three Moroccan rallies but face fierce competition on this occasion.
While Al-Attiyah concentrates on the job in hand to secure the title, Overdrive Racing will run a further six Toyota Hiluxes for Poland's Aron Domzala, the Dutch duo of Peter van Merksteijn and Bernhard Ten Brinke, Frenchman Ronan Chabot, Dane Jes Munk and Chinese driver He Zhitao.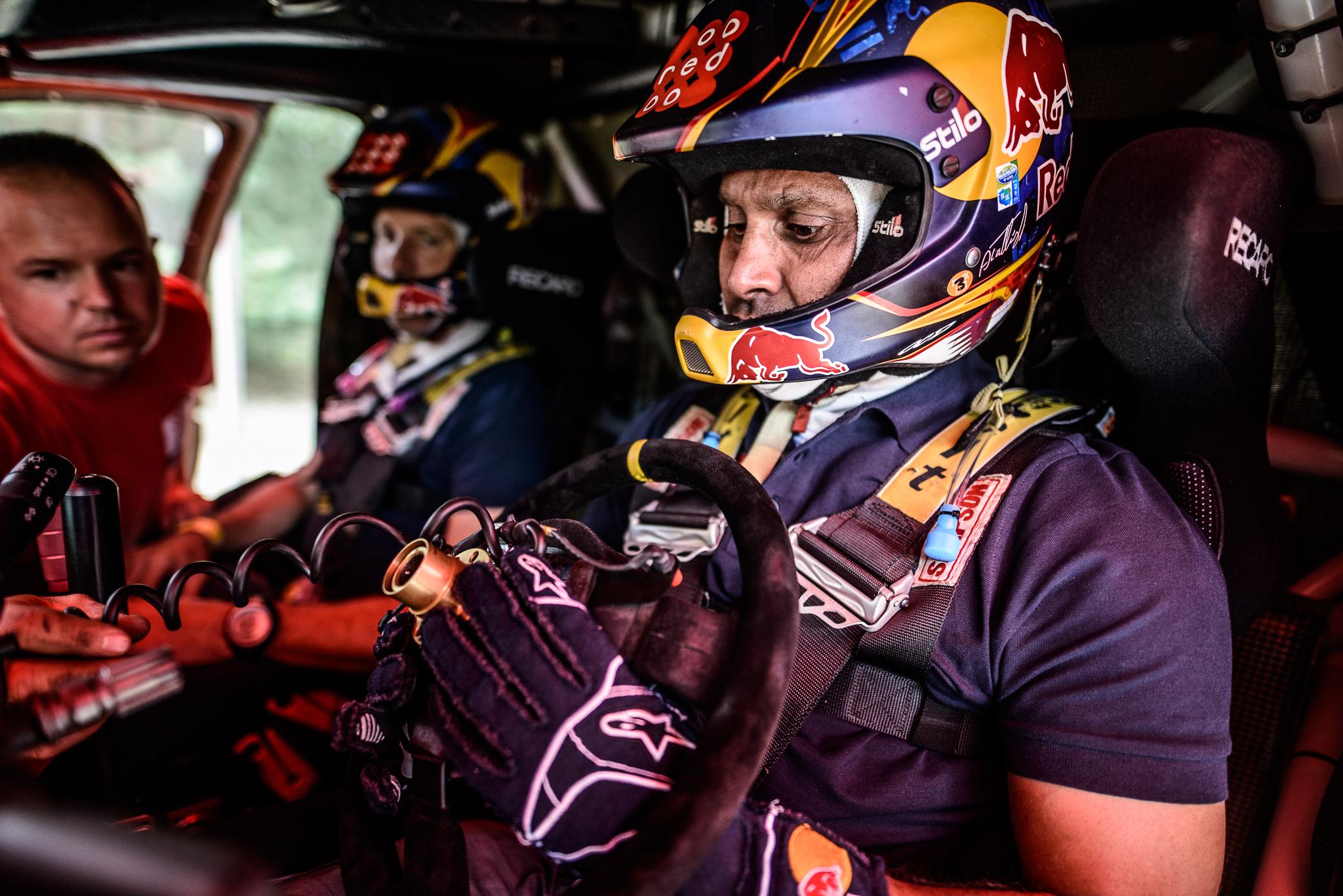 Domzala, the winner of Russia's Northern Forest round of the series back in February, returns to action with Maciej Marton after running alongside navigator Szymon Gospodarczyk to finish fifth in last month's ORLEN Baja Poland. He holds fourth in the points' standings and knows that a strong finish to the season would catapult him into the top three behind Al-Attiyah and Przygonski in the final standings.
Chabot returns to action with fellow Frenchman Gilles Pillot and Ten Brinke continues his working relationship with the experienced Belgian navigator Stéphane Prevot, with whom he finished on the podium in Poland in early September.
Van Merksteijn and Frenchman Pascal Maimon teamed up in Poland to finish eighth and they continue to work together in Morocco, while Munk and Poland's Rafal Marton crew the sixth team entry with additional support from Bewa and M-For Sport. They will be hoping for a better run after technical issues sidelined the crew last time out. The all-Chinese crew of He Zhitao and Zhao Kai round off the impressive seven-car line-up.
Overdrive Racing's CEO Jean-Marc Fortin said: "It has already been a very long and busy season but we are getting to the point where championships are won and lost and we begin to look ahead to the next Dakar. We have a strong line-up in Morocco. Nasser and Matthieu will be hoping to retain the FIA World Cup against strong competition and all our team will use the event as a useful test as well as obtaining great experience over some very difficult terrain and demanding stages."
Organised by the Neveu-Pelletier Organisation (NPO), the competitive action on this ever-popular African round of the series gets underway on Thursday (October 5) with a super special stage at 12.30hrs in Fèz.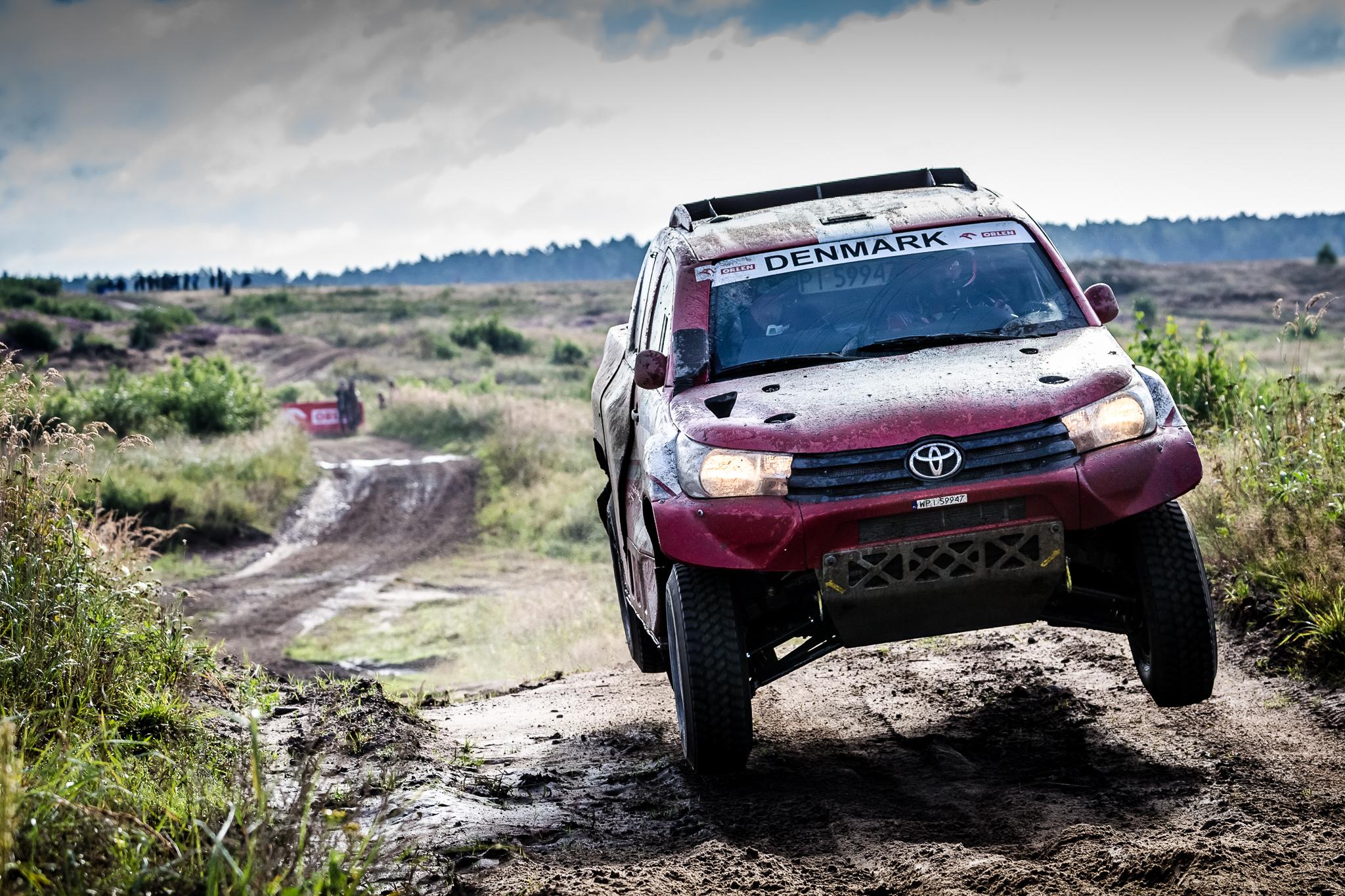 The meat of the competition then takes place over five selective sections through the varied Moroccan deserts. The route heads from Fèz to Erfoud on October 6 and includes a competitive section of 460.39km in a day's timetable of over 820km.
The second section moves on from Erfoud to the Erg Chebbi with a stage of 354.45km through the notorious dunes that have made the area so popular with teams for pre-Dakar Rally testing.
Competitive sections of 435.11km and 142.79km are included in a gruelling agenda for day three and two further specials of 191.56km and 263.51km are on the cards for the penultimate day. The rally finishes in Erfoud after a further two timed sections of 179.5km and 8.65km on Tuesday, October 10.
FIA World Cup for Cross-Country Rallies – standings after round 9:
1. Nasser Saleh Al-Attiyah (QAT) 240pts
2. Jakub Przygonski (POL) 159pts
3. Khalid Al-Qassimi (ARE) 105pts
4. Aron Domzala (POL) 98pts
5. Yasir Saeidan (SAU) 96pts
6. Mohammed Abu Issa (QAT) 84pts
7. Martin Prokop (CZE) 72pts
8. Miroslav Zapletal (CZE) 57pts
9. Adel Abdulla (QAT) 45pts
10. Leeroy Poulter (ZAF) 42pts, etc