ASTRAKHAN (RUSSIA) – Saturday, July 21: Overdrive Racing's Nasser Saleh Al-Attiyah and French co-driver Matthieu Baumel stayed clear of trouble and moved into an outright lead of 2min 30sec after a challenging loop stage of 311 kilometres through the Takyr desert around Astrakhan in southern Russia on Saturday.
Al-Attiyah who drives a Toyota Hilux with support from Red Bull, the Qatar Motor and Motorcycle Federation (QMMF), Ooredoo Qatar and Toyota GAZOO Racing and run on the event by the Belgian car preparations company, led the stage from start-to-finish and overcame any navigational hurdles to set the winning time of 3hrs 36min 23sec.
That gave the two-time Dakar Rally winner a 2min 30sec advantage over England's Harry Hunt at the end of the day. Saudi Arabia's Yazeed Al-Rajhi finished the first of seven stages in Russia 20min 27sec behind in third position.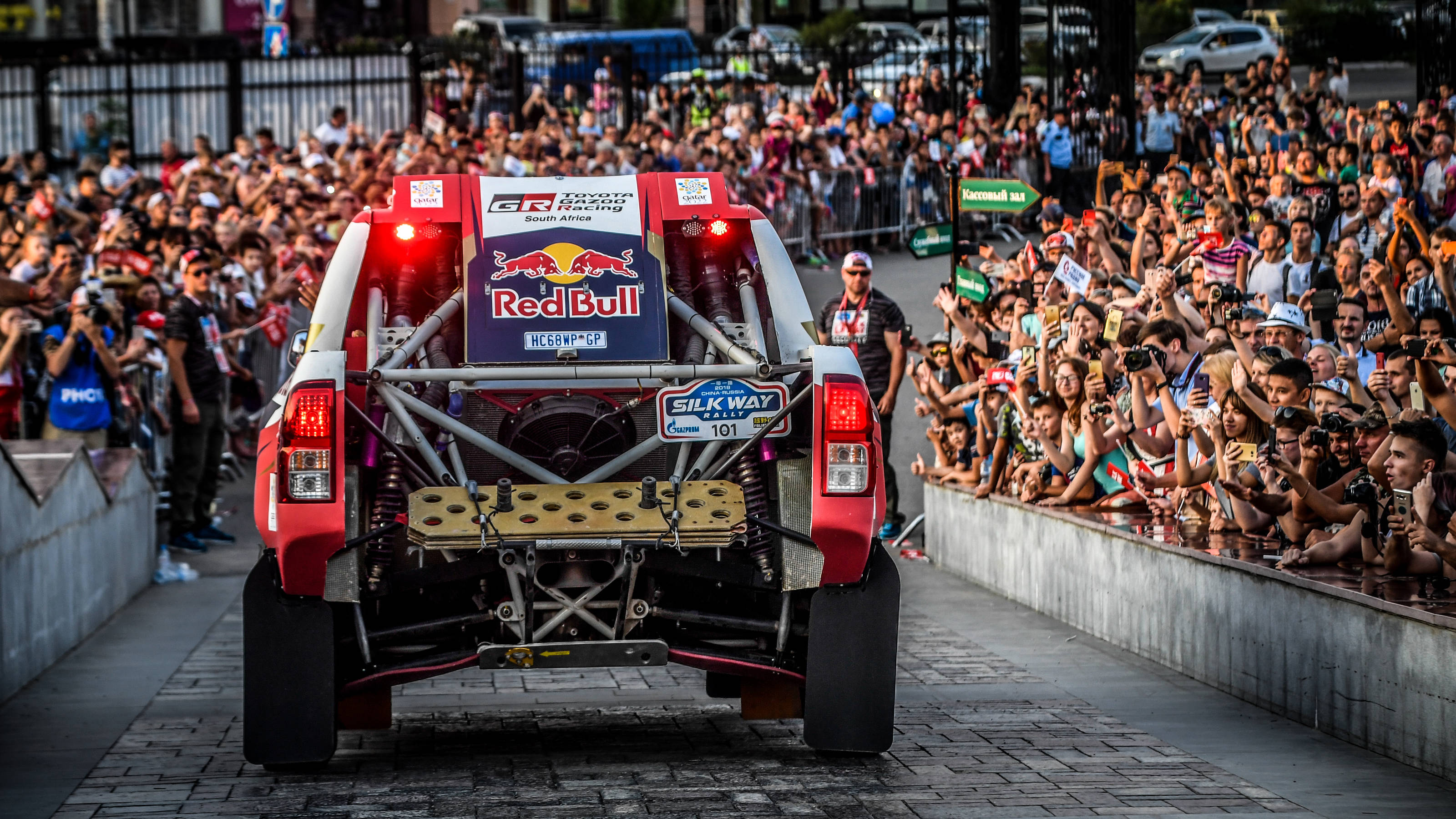 Frenchman Matthieu Serradori ceded fourth to the Russian driver Dennis Krotov after running out of fuel 20km from the stage finish. He was then towed to the end of the timed test by rival Andrey Rudskoy and slipped to sixth place behind the Russian.
After a short liaison of 25.67km, Al-Attiyah was first into the opening Astrakhan loop stage in his Toyota and was given the task of navigating and opening the road. The crew began well and began to edge away from the chasing pack, as rival Harry Hunt stopped to change a puncture and Joan Roma was forced to retire through pain caused by an ongoing neck injury sustained at the Dakar Rally in January.
Al-Attiyah reached PC1, after 118km, 2min 33sec in front of Hunt and well clear of Saudi rival Yazeed Al-Rajhi in third place. The Qatari maintained his lead to the stage finish and a liaison of 26.11km back to Astrakhan.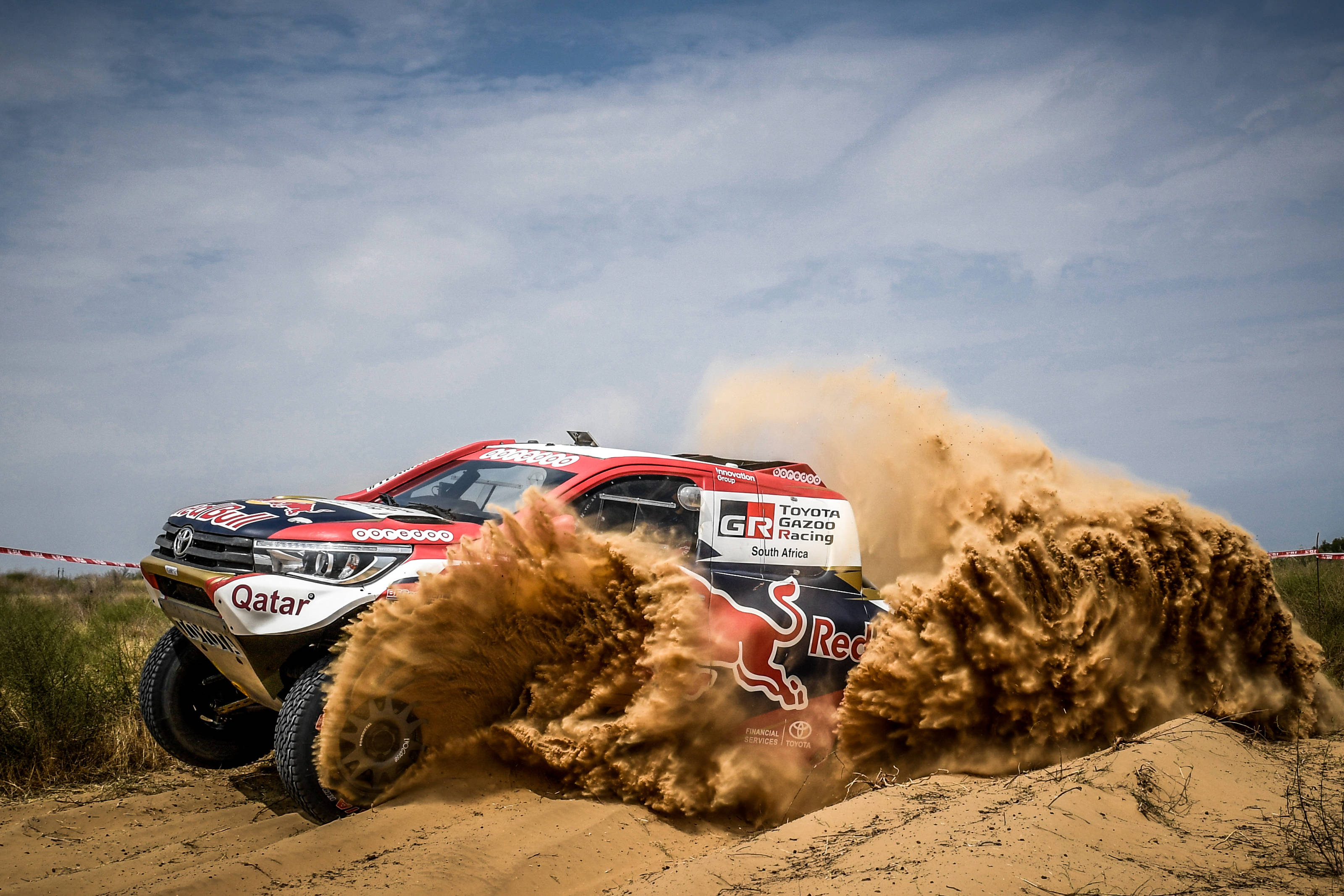 Tomorrow (Sunday), teams will embark upon the first half of a Marathon stage to the town of Elista. Service assistance will not be permitted and it will be imperative for crews to carry vital spares in the car and be able to effect emergency repairs when necessary.
2018 Silk Way Rally – positions after SS1:
1. Nasser Saleh Al-Attiyah (QAT)/Matthieu Baumel (FRA) Toyota Hilux Overdrive 3hrs 36min 23sec
2. Harry Hunt (GBR)/Sebastien Delaunay (FRA) Peugeot 3008 DKR 3hrs 38min 53sec
3. Yazeed Al-Rajhi (SAU)/Timo Gottschalk (DEU) MINI John Cooper Works Rally 3hrs 56min 50sec
4. Dennis Krotov (RUS)/Dmyrro Tsyro (UKR) BMW X5 4hrs 16min 52sec
5. Andrey Rudskoy (RUS)/Evgenii Zagorodniuk (RUS) G-Force Proto 4hrs 31min 34sec
6. Matthieu Serradori (FRA)/Fabian Lurquin (BEL) MCM Original 4hrs 33min 35sec